I created the first version of this website in 1999, as a way to present a little bit about the family of Zachariah Dutton and to reach out to cousins. I have not kept it very up-to-date, since I've been busy with school for a long time and the way I built it didn't lend itself to easy updates. Now, in January 2017, I'm posting a complete rebuild of the site under WordPress, and I hope to keep it much better maintained. I also hope to keep a blog with regular updates about the family and its research.
This Site Is For You
The primary purpose of this site is to make as many connections with descendants of Zachariah Dutton as possible, by providing researchers basic information about the first few generations of Zachariah's family and giving them a place to link up. If your family is connected to Zachariah Dutton, please let me know! Feel free to comment here or to email me.
I also want this site to be a place to share your family, too. I especially would very much like to display any photos of your ancestors you might have. Please contact me if you have any!
About Me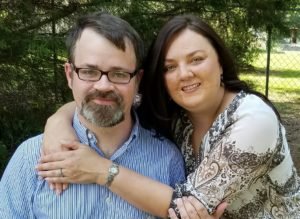 I'm Joseph T. Richardson, a 4th great-grandson of Zachariah Dutton. I've lived most of my life in Decatur, Alabama, just a few miles away from where my great-great-great-grandfather William Dutton, son of Zachariah, first settled in about 1832. The genealogy bug bit me relentlessly at the age of 16, and I took to my Duttons immediately as the family I knew the least about and the one I had always felt closest to. I've now been researching the Duttons for about twenty years. Along the way I've received Bachelor of Arts and Master of Arts degrees in History, and recently a Bachelor of Science degree in Computer Science.